Director of Lifespan Faith Development: Courtney McKenny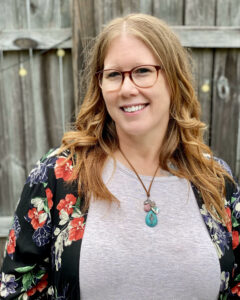 Courtney is a lifelong UU, who grew up attending the First Unitarian Universalist Church of Springfield, Missouri. She graduated from Truman State University with a Bachelors of Art in History. She is the mom of three teenagers – James, Katherine and Finn. Courtney is also a dog lover and is currently the dog mom of Rufus, Daisy and Maggie. She is also an Orangetheory Fitness enthusiast! Courtney has previously served for over 10 years as the Director of Religious Education at the UU Fellowship of Montgomery. Currently, Courtney is serving on the UUA Appointments committee. Previously she has served on the Mid South District Religious Education Committee as well as the Southeast Chapter of the Liberal Religious Educators Association as vice president and then president. She is also an Our Whole Lives Facilitator Junior and Senior High.
Music Director: Dr. Elizabeth Fisher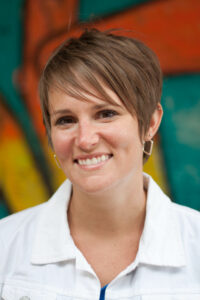 Dr. Elizabeth Fisher is a Visiting Assistant Professor at the University of Alabama at Birmingham, where she teaches courses in choral music, music education, voice, piano, and music appreciation. She also serves as the Artistic Director of the Steel City Men's Chorus in Birmingham, AL. As a mezzo-soprano, Dr. Fisher currently performs with mirabai, a professional women's chorus that performs and records nationally, as well as with the Highland Consort, and early music ensemble in Birmingham, AL. Prior to her time in Alabama, Fisher was Associate Director of Choral Activities at the University of Minnesota Duluth. Dr. Fisher holds degrees from Millikin University, Westminster Choir
College, and Michigan State University. Dr. Fisher leads the UUCB choir and regularly performs solo pieces during our Sunday services.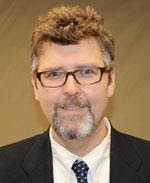 Bookkeeper: J. Campbell
J. Campbell received his bachelor's degree in accounting from the University of Alabama at Birmingham. He has had a long career in professional publishing. He was the founding editor of a business-to-business magazine focused on infrastructure and industrial markets. A native of Alabama, J and his spouse, Carrie, currently live in Irondale with one too few dogs, perhaps the right number of cats, and far too many chickens.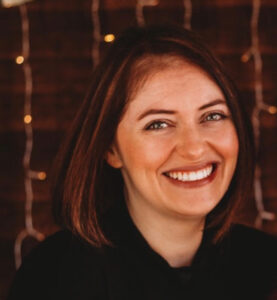 Office Administrator: Kim Vansandt
Kim is a native Alabamian. She is the mother of a 13-year old son and dog mom to a Shih Tzu, Emmy, and a Yorkie, Ellie. She enjoys hiking and exploring the growing food scene in Birmingham. If she's not at home, you can probably find her spending time with her family on Lake Martin.
Click the arrows to meet our Childcare Staff: Amethyst Vineyard, Shannon Wright, and Allyson McPoland + Meet our Custodian: Darius Williams