Director of Lifespan Faith Development: Courtney McKenny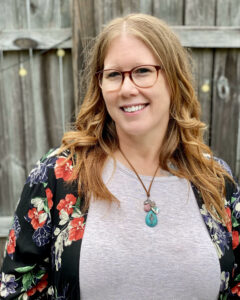 Courtney is a lifelong UU, who grew up attending the First Unitarian Universalist Church of Springfield, Missouri. She graduated from Truman State University with a Bachelors of Art in History. She is the mom of three teenagers – James, Katherine and Finn. Courtney is also a dog lover and is currently the dog mom of Rufus, Daisy and Maggie. She is also an Orangetheory Fitness enthusiast! Courtney has previously served for over 10 years as the Director of Religious Education at the UU Fellowship of Montgomery. Currently, Courtney is serving on the UUA Appointments committee. Previously she has served on the Mid South District Religious Education Committee as well as the Southeast Chapter of the Liberal Religious Educators Association as vice president and then president. She is also an Our Whole Lives Facilitator Junior and Senior High.
Choir Director: James Sullivan (Jim)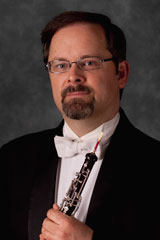 James fell in love with choir directing as a freshman in college and went on to receive a bachelor's degree in Music Education from the University of Georgia. James also plays oboe. In 1997, he won the position of Principal Oboe of the Alabama Symphony Orchestra and has enjoyed living and performing in Birmingham ever since! He maintains an active private oboe studio and is Oboe Professor at the University of Alabama at Birmingham, Samford University, and Birmingham-Southern College. He initiated and is a co-founder of Southern Oboe Intensive. He's also on the board of directors for EnvisionOboe, a non-profit organization that provides financial support for oboe students.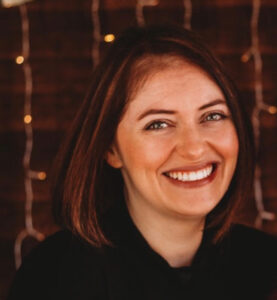 Office Administrator: Kim Vansandt
Kim is a native Alabamian. She is the mother of a 13-year old son and dog mom to a Shih Tzu, Emmy, and a Yorkie, Ellie. She enjoys hiking and exploring the growing food scene in Birmingham. If she's not at home, you can probably find her spending time with her family on Lake Martin.
Pianist: Chip Williams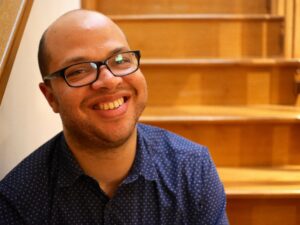 Chip is a Birmingham native and Alabama School of Fine Arts alum, completed undergraduate and graduate piano studies at Carnegie Mellon University. Chip is also the Manager of Marketing & Social Media, and often keyboardist, for the Alabama Symphony Orchestra. Chip has taught piano through Carnegie Mellon's Preparatory School and served on the staff of the CMU School of Music's Pre-College program. Chip has taught at University of Montevallo Department of Theatre, UAB's Alys Stephens Center Kids on Stage Drama Camp, and Birmingham Children's Theatre Young Actors Theatre program.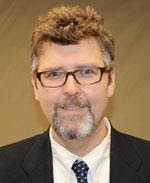 Bookkeeper: J. Campbell
J. Campbell received his bachelor's degree in accounting from the University of Alabama at Birmingham. He has had a long career in professional publishing. He was the founding editor of a business-to-business magazine focused on infrastructure and industrial markets. A native of Alabama, J and his spouse, Carrie, currently live in Irondale with one too few dogs, perhaps the right number of cats, and far too many chickens.
Click the arrows to meet our Childcare Staff: Amethyst Vineyard, Shannon Wright, Fauna Plicher and Allyson McPoland + Meet our Custodian: Darius Williams