Our elected leaders: UUCB Board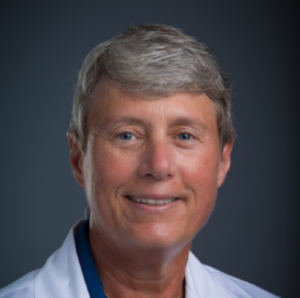 Virginia "Ginger" Campbell, MD has been a member since 2017 and is the president of the UUCB Board. She graduated from the UAB School of Medicine, and after spending over 20 years practicing emergency medicine in rural Alabama, she now practices palliative medicine at the Birmingham VA Medical Center and teaches at UAB. Dr. Campbell helped form a Humanist group at UUCB. She is also a prolific podcaster, and in 2022 was inducted into the Podcast Hall of Fame. She has hosted the podcast Brain Science since 2006. In 2020, she published the second edition of her book Are You Sure? The Unconscious Origins of Certainty. Dr. Campbell's other interests include gardening, tennis, walking her Golden Retriever Rusty and continuing to learn new things.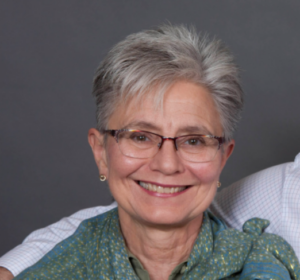 Diane Tucker has been a member of UUCB for nearly 25 years. She has served on the Board, as Chair and a member of the Finance Committee, and on the Nominating Committee. Diane grew up in Cedar Rapids, Iowa and earned her bachelor's and doctoral degrees from University of Iowa in clinical and developmental psychology. After completing a clinical internship at University of Washington in Seattle, she did a postdoctoral fellowship in neurobiology at Washington University in St. Louis before accepting a position as Assistant Professor at UAB in 1985. In 2005, she was appointed the Founding Director of the Science and Technology Honors Program at UAB, which is currently part of the UAB Honors College. Diane is an avid hiker and enjoys outdoor adventures.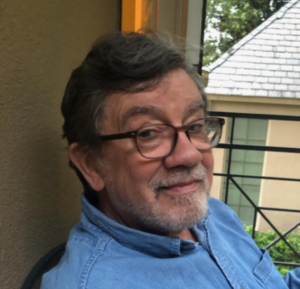 Larry Myers has attended UUCB since even before moving to Birmingham from Auburn in 2015, becoming a member a couple of years later. He has been an usher and a member of the coffee committee. He is also one of the UUrban Farmers. He is a retired professor of Auburn College of Veterinary Medicine, recently retired from animal behavior practice, and, hopefully, soon to be a retired expert witness. Currently an avid gardener and duplicate bridge player, he also spends time spoiling his dog, Kumquat, and keeping on the good side of his significant other, Martha. He previously serves as director of a crisis intervention center (Stillwater, OK), crisis center volunteer (Auburn), and campaign volunteer for Doug Jones, Bob Vance and Randall Woodfin.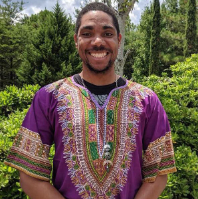 Artemus Moon Hill has been a UUCB member since 2019. He was born in Brooklyn, New York and later moved to Bessemer, Alabama. He graduated from the University of Montevallo in 2016 and obtained his Master's in Accounting from UAB in 2020. He currently works as a tax accountant. Artemus is an active member of the UUCB LGBTQ Alliance and has represented UUCB at many Pride events over the years. He's also served as a worship associate and guest speaker. He loves dancing, watching professional wrestling, meditation, and listening to 80's music.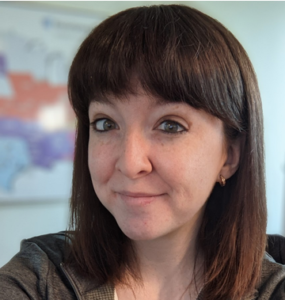 Barbara Keight Staub joined UUCB in 2019 and currently serves as a worship associate, website administrator and vice president of the UUCB Board. She holds a bachelor's degree in journalism and public relations from The University of Alabama at Birmingham. Professionally, Keight is an internal communications specialist with a focus on employee engagement. Her hobbies include traveling the world, writing, gardening and learning new plant-based recipes. Keight is married to Trevor Staub and has two adorable cats at home.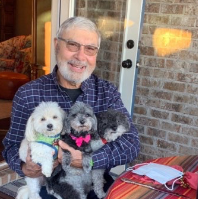 Kenneth Richardson is a lifelong Unitarian. He is a Hoosier, born and raised in Indianapolis. Ken is married to Lisa Hanlon Schroeder and together they have four children, three grandchildren, and three small dogs who keep them very busy. Ken served in the U.S. Air Force from 1966 to 1993. He holds an undergraduate degree in mechanical engineering and graduate degrees in both business and education. He and Lisa enjoy hiking, glamping, gardening and reading. Ken has attended services at UUCB since early 2018 and he has volunteered his time as an usher and greeter.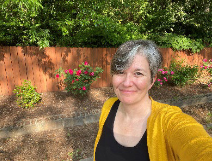 Julie Nicholson-Morgan moved to Birmingham from Los Angeles more than 10 years ago. She and her wife have been married since 2013 and have a ten year-old child. Julie enjoys reading, hiking and spending time with her family. She started attending UUCB in 2016 and became a member in 2018. She has helped with religious education at UUCB in the past and now serves as a board member.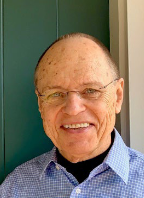 John Laurent was born in Wisconsin and now lives in Homewood with his wife, Becky, and dog, Pepper. Becky and John were married in the Unitarian Church in 1995. After serving in the military, he attended the University of Wisconsin and Ohio State University, graduating with a Doctor of Optometry degree and later, a Ph.D. in Vision Science. He left the military after 30 years of service and joined the faculty of the UAB School of Optometry.