Our elected leaders: UUCB Board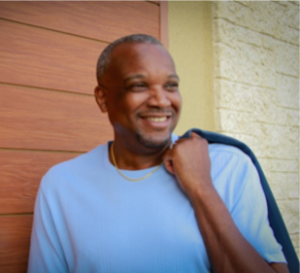 Antoine (Tony) Bell is in his second term as President and third year serving as a member of the UUCB Board. In addition to his primary job, Tony is involved with several community initiatives. He serves on the board of the Tuscaloosa Rotary Club as Program Director. He also is a 2017 graduate of Leadership Tuscaloosa, an active member of the Tuscaloosa Chamber of Commerce, and the United Way Volunteer Allocation Committee. After spending nearly 30 years as an athletics administrator, Tony continues to be involved with sports, assisting with several events. During his limited spare time, Tony enjoys traveling, bowling, hiking, and biking. He is a huge college football fan and virtually goes on sabbatical during March Madness. Tony and Tan reside in Helena and have a blended group of five adult children.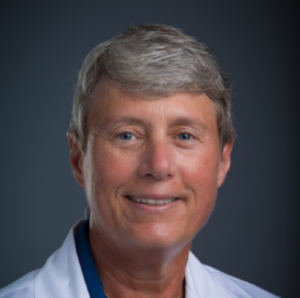 Virginia "Ginger" Campbell, MD has been a member since 2017. She graduated from the UAB School of Medicine and after spending over 20 years practicing emergency medicine in rural Alabama, she returned to UAB in 2014 to pursue a fellowship in Palliative Medicine. She now practices at the Birmingham VA Medical Center and teaches at UAB. Dr. Campbell helped form a Humanist group at UUCB. Dr. Campbell is also a prolific podcaster. She hosts two long-running shows: Brain Science and Books and Ideas and in 2018 she launched Graying Rainbows: Coming Out LGBT+ Later in Life. In 2020 she published the second edition of her book Are You Sure? The Unconscious Origins of Certainty. Dr. Campbell's other interests include gardening, tennis, walking her Golden Retriever Rusty and continuing to learn new things.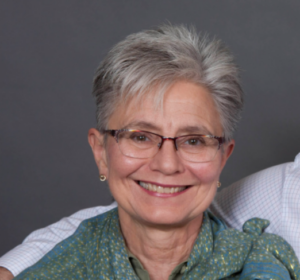 Diane Tucker has been a member of UUCB for nearly 25 years. She has served on the Board, as Chair and a member of the Finance Committee, and on the Nominating Committee. Diane grew up in Cedar Rapids, Iowa and earned her bachelor's and doctoral degrees from University of Iowa in clinical and developmental psychology. After completing a clinical internship at University of Washington in Seattle, she did a postdoctoral fellowship in neurobiology at Washington University in St. Louis before accepting a position as Assistant Professor at UAB in 1985. Her research interests included developmental physiology, neuroscience, psycho-oncology, and impact of genetic test results. In 2005 she was appointed the Founding Director of the Science and Technology Honors Program at UAB, which is currently part of the UAB Honors College. Diane is an avid hiker and enjoys outdoor adventures.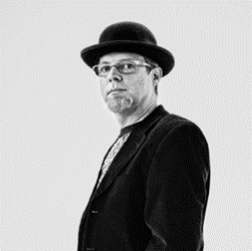 Grant Tatum is a Huntsville native, University of Montevallo graduate and Birmingham aficionado. He is a creative professional working in advertising and design. Along with his wife Ferah and son Alex, Grant joined UUCBham in 2015 and together they have been West Homewood residents since 2018. Grant sings in the UUCBham choir. He helped facilitate several initiatives including cleaning up the nature trail that circumnavigates church property. Grant was also the UUCBham representative on the Central Alabama Pride committee for the 2019 Interfaith Service which allowed us to host the event. That same year, UUCBham also entered a float in the Pride Parade where more than 60 UUCB members and friends marched. Grant is part of CUUPS, the LGBTQIA alliance and manages content for the church's Instagram account.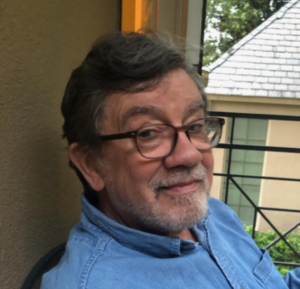 Larry (Lawrence) Myers has attended UUCB since even before moving to Birmingham from Auburn in 2015, becoming a member a couple of years later. He has been an usher and a member of the coffee committee. He is also one of the UUrban Farmers. He is a retired professor of Auburn College of Veterinary Medicine, recently retired from animal behavior practice, and, hopefully, soon to be a retired expert witness. Currently an avid gardener and duplicate bridge player, he also spends time spoiling his dog, Kumquat, and keeping on the good side of his significant other, Martha. He previously serves as director of a crisis intervention center (Stillwater, OK), crisis center volunteer (Auburn), and campaign volunteer for Doug Jones, Bob Vance and Randall Woodfin.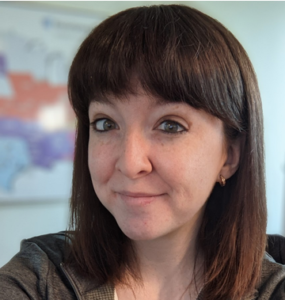 Keight Staub joined UUCB in 2019 and currently serves as a worship associate, board member and is on multiple church task groups including the website design team and COVID-19 guidance committee. She holds a bachelor's degree in journalism and public relations from UAB. Professionally, Keight is an internal communications specialist with a focus on employee engagement. Some people know her by her first name, Barbara. Her hobbies include travel, writing, gardening and learning new plant-based recipes. Keight is married to Trevor Staub and has two adorable cats at home.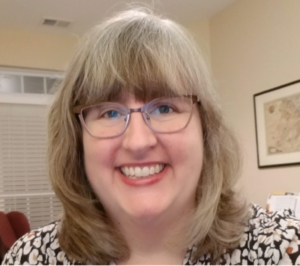 Kate Etheredge has been attending UUCB since 2010 when she visited and immediately joined the choir. She became a member in 2012. She has served on the Music Committee since 2011 with a stint as the Chair from 2013-2016. Kate works as Director of Shelby County Library. She has one son who is growing up too quickly.
John Powell has been a member of UUCB since 1988. He is married to Pam Powell, and together they have three children and five grandchildren. John was born in Montgomery AL and graduated from Sidney Lanier High School. He received his degree in Mechanical Engineering from Auburn University. John currently owns a small company, Powell Engineering, Inc. located in Oneonta. John has served two terms on the board with once as Vice President.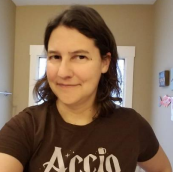 Jess Searcy moved to the Birmingham area from Atlanta with her family in 2017 and has been involved with the church ever since. She has been teaching RE and serving on the RE committee. Jess is most recently the former publisher of Macaroni Kid South Birmingham, and also a former professional biologist. She enjoys gardening and is an avid birder. She lives in Alabaster with her husband, two sons, two cats and two dogs.