Meet our minister: The Rev. Julie Conrady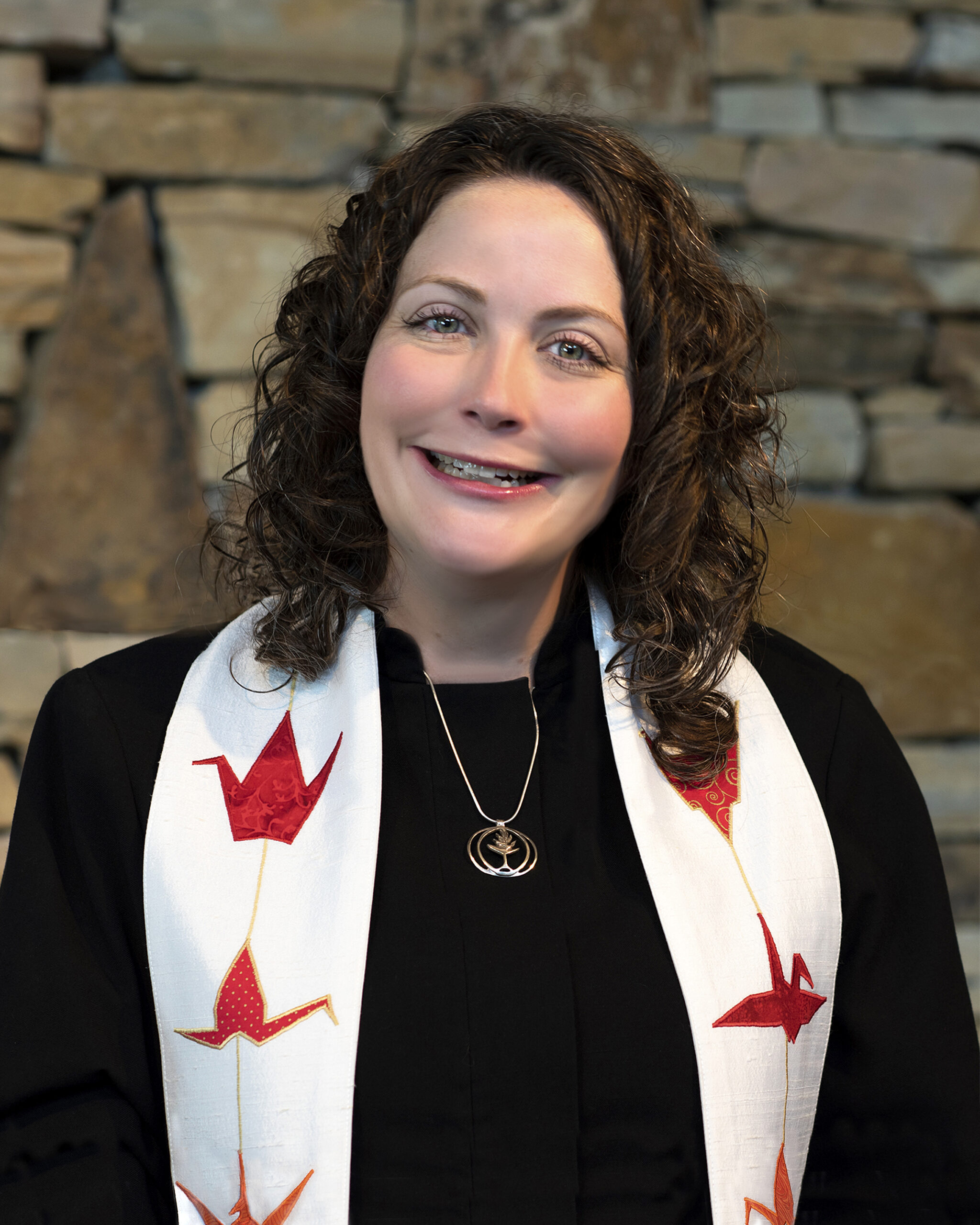 The Reverend Julie Conrady is the Settled Minister of the Unitarian Universalist Church of Birmingham. She was called by unanimous consent in 2018 and formally installed as our Settled Minister on January 18, 2020. 
Within our church, Rev. Julie regularly preaches on justice issues, historical significance to current events, and our UU values as they play out in our communal lives. She serves as head of staff and manages our ministries, and works in conjunction with our Board of Trustees. She is available for pastoral care needs of members and friends, working with our Caring Committee to provide support during celebrations, deaths, illness, divorce, or hardship, and offering rites of passage as requested, including, but not limited to: weddings, child dedications, memorials/funerals, transition services, house blessings, and business blessings. 
You can schedule time to speak with her at: calendly.com/revjulie.
Outside our church, Rev. Julie is active in our wider community, partnering with local officials, other houses of worship, and social justice efforts. She sits on the Mayor's Pardons for Progress advisory council and attends the Mayor's Faith Leaders gatherings. She has spoken on local panels on racial justice, organ donation, and women's health.
Within our denomination, Rev. Julie serves as the Vice President of the Southeast UU Ministers Association, spoke at the LREDA 2020 Convention, and has earned Final Fellowship within our denomination. She preaches at other UU churches as her schedule allows.
Rev. Julie previously spent years as a hospital chaplain, specializing in trauma and death. She has presented at conferences on grief, end-of-life spiritual care, and the importance of narrative. Rev. Julie has taught courses on world religions, published youth curriculum, and previously worked as a Director of Religious Education. She received her Master of Divinity from Harvard Divinity School and her Bachelors of Arts in Religion and Psychology from Oklahoma City University. She was ordained at First Unitarian Church of Oklahoma City, following years of her work with that church as its Affiliated Community Minister. 
Rev. Julie lives with her spouse, Josh Flores, a stay-at-home dad, and their children, Stark and Ezio. They share their home with their beloved black cat, SamIAm, who tolerates them.
You may contact Rev. Julie by emailing minister(@)uucbham.org.